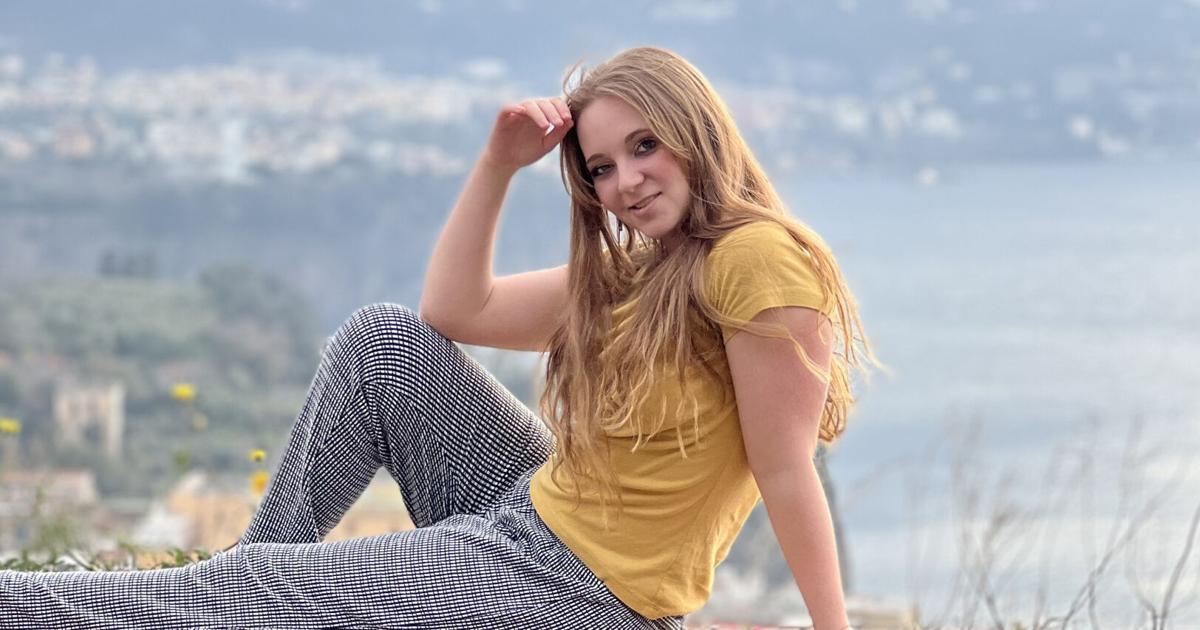 Perfect picture: the school tour in Italy was unforgettable | Features
My traveling party – all made up of Dobyns-Bennett high school students and organized by the Latin teacher, Mr. Buchanan – landed in Italy early in the morning, at 6 or 7 am. We had criss-crossed the east coast of America, from Kingsport to Charlotte. in New York — then finally, after a seven-hour flight and a chat or two with friendly strangers, we arrived in Europe.
Despite the overcast skies and the initial view of an industrialized city of Milan, the first step from the plane took my breath away.
We spent the night in Milan, in a small hotel on the outskirts of the city. We didn't have much time to explore as our schedule was so packed. Due to the odd number of students at my own school, I volunteered to roommate with two girls from Mississippi: Erin and Gabby. Both were wonderful to have as companions during the few days we traveled together. We talked long into the night, only sharing a few hours of sleep.
Our first destination was Venice. From my own group, surprisingly not knowing anyone before the trip, I asked if I could hang out with a girl named Olivia and her mother, Brandi, one of the only attendants. They hardly knew anyone either. All day in Venice, we were able to discover incredible and breathtaking sites together. We wandered the cobbled streets, laughed while people watching, rode the quaint gondolas, explored ornate ancient rooms of the Duomo, ate fine pasta (or in Olivia's case, pizza) and tasty Italian drinks. While they were eating, two boys who had nothing better to do joined our group—Thomas and Alex. They stayed with us after that.
We then embarked on the classic city of Florence, roaming the streets with more free time than in any other city. We ventured through the Palazzo Vecchio and took some wonderful photos of marble and bronze statues, with the waxing moon as a backdrop. We also entered the leather market where Olivia, Thomas and Alex showed off their bartering skills. We all chased away the swarming pigeons that strutted about the square and named them accordingly, like Fat Tony and Rebecca.
In central Italy, we stopped in the quaint country town of Assisi. The scenery turned out to be impressive. From the thick windows of our charter bus, driven by Claudio, we sat and stared out. We got out and explored the Basilica of St. Francis, with hand-drawn mosaics and shops lining the steep streets.
Our longest and most tiring day came when we visited the Vatican. We briefly toured Rome, which encircled the small city-state, and then made our way through checkpoints and official Vatican police. Slowly walking alongside and under the age-old art and architecture created by the Romans and Greeks, we were captivated by the wonders of the Sistine Chapel – and my favorite of the trip – St. Peter's Basilica. I lay down on the tiled floor to take photos of the circular dome, hovering above our heads. When viewing Michelangelo's Creation of Adam, I put on my headphones and played some classical music to get enveloped in the full experience. Here, a boy named Tristan also joined our small but now complete group, and Brandi, our temporary adoptive mother. She didn't seem to care about the four additional children.
The next day we strolled through the infamous city of Rome. The Trevi Fountain rained down huge jets of water, protected by sculpted Renaissance statues. We all managed to turn around and, behind our backs, throw euros in the fountain for wonderful luck. Olivia missed her first euro, so we took pity on her and gave her another, while Thomas and Alex laughed. Tristan was the tallest and easily earned his euro with no problem. Next, we searched through old Rome, full of ruins and overgrown courtyards that have seen emperors and empires rise and fall. The Colosseum provided a historical glimpse of where gladiators once fought for their freedom and crowds roared with excitement. Thomas, Alex and Tristan thought they could have given a worthy fight.
After our tour of Italy, we all felt homesick for our relatively small town of Kingsport. Yet with the unforgettable experiences we all faced, in some ways we grew and matured far more in 10 days than anything we had been exposed to in our schooling.
For more than one reason, the trip to Italy will remain in my heart and mind for years to come.
To Olivia, Brandi, Thomas, Alex, Tristan and Mr. Buchanan – thank you for this crazy adventure and for helping me understand life better. Stay nice, Thomas.