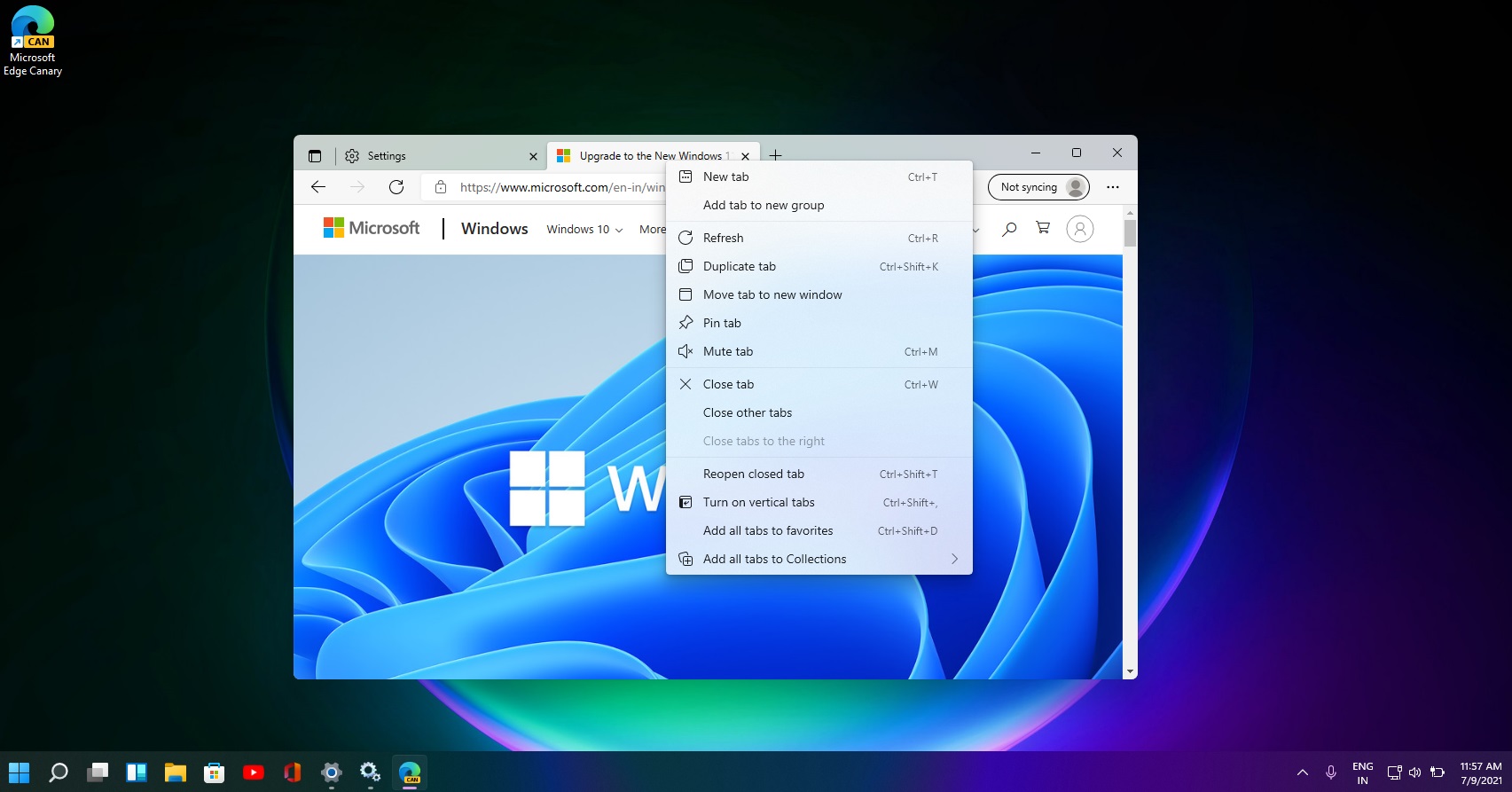 Microsoft Edge gets text predictions on Windows 10 and Windows 11
Microsoft is working on another cool feature for Chromium Edge called Text Predictions which will use the tech giant's in-house AI and ML technology to suggest the best possible word as users type on the web. This feature is being rolled out to select users on Windows 10 and Windows 11 in the browser canary channel.
Microsoft Edge's text predictions feature is similar to how Microsoft Editor or Outlook's predictions work. For example, if you want to accept text predictions from Microsoft, just press the tab key or the right arrow key. If you want to ignore the suggestion, you can just keep typing and the preview will disappear.
According to Microsoft's roadmap, text predictions will soon be available for the rest of users to help them write better messages online. If you're using Edge Dev or Canary, you can try experimental text predictions by making sure your device region is set to United States with the language.
How Microsoft Edge text predictions work
Microsoft Edge's new feature should help you write faster and with fewer errors when browsing search engines or social media websites. When the feature is enabled, Edge displays its predictions or suggestions in a grayed-out suggestion box wherever you write online.
If you accept the suggestion with "Tab" or "Right Arrow", it will automatically be inserted into your note. Also, Edge's predictions feature only works on Windows 10 or Windows 11. It's not yet clear when the feature will be added to the macOS version.
Microsoft plans to add support for more regions in future updates. If you have feedback, you can share it from Menu > Help & feedback > Send feedback.
In addition to text suggestions, Edge also supports a new sidebar that will allow users to access the Games panel, Discover panel, and more.